Moderators: nige101uk, willesdenr, qprdotorgadmin, ZENITH R, Virginia_R
Level 5 dot.orger

Posts: 5637
Joined: Sat May 19, 2012 2:56 pm
Location: Auckland, New Zealand
Someone paid for this cardboard cut out of him to be placed in the lower loft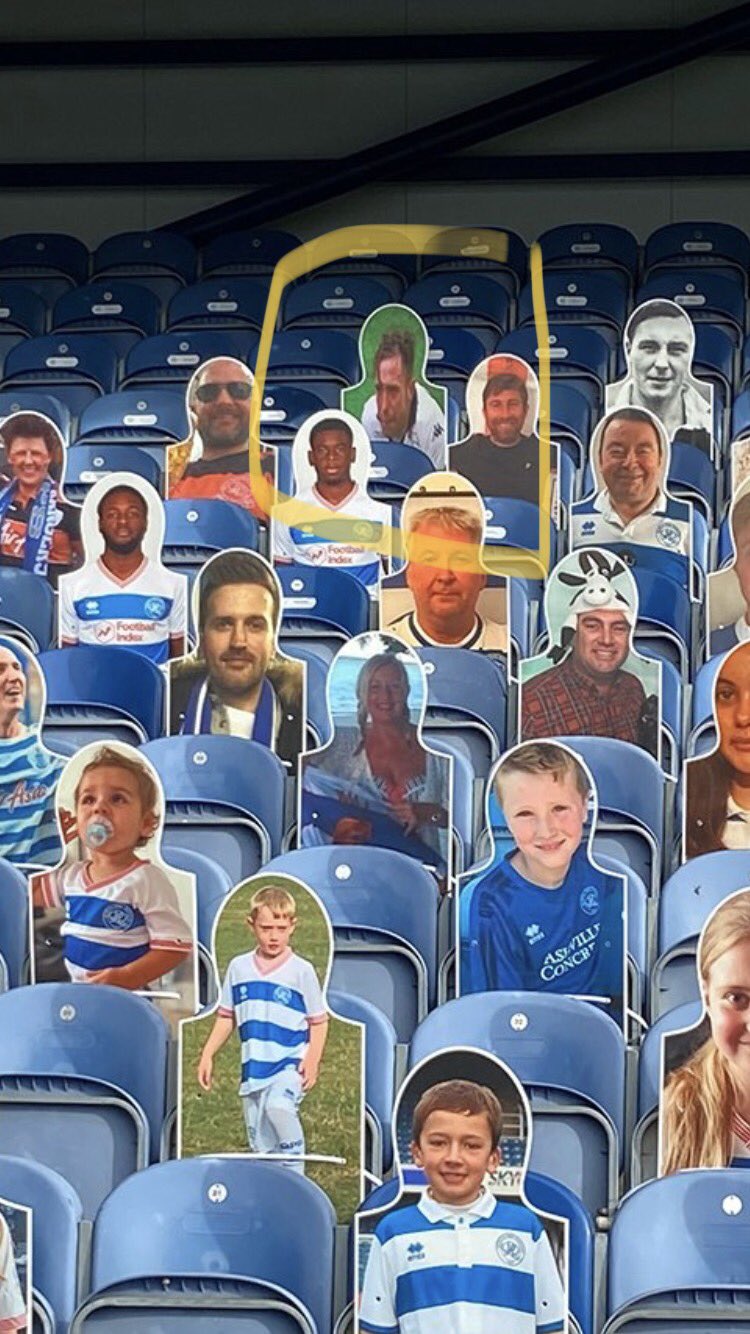 ---
Level 2 dot.orger

Posts: 1237
Joined: Sun Feb 04, 2007 4:15 pm
Location: Chacombe, Nr Banbury
Now that seems really random!
Who has done that or is he a secret fan?
My wife has already said that if an image of Michael Gove appears she will be taking pot shots at it
Last edited by
bigbobb
on Thu Oct 15, 2020 6:54 pm, edited 1 time in total.
This time we'll get it right - just believe!
---
Moderator

Posts: 9385
Joined: Thu Feb 08, 2007 9:40 pm
Location: North Derbyshire
The Derby fan who the Sky cameras found right after the goal is also there.
Saturday 9th November 1968: QPR V Burnley in the First Division - I saw the Hoops for the first time and my obsession began!

Remember:
Growing old is inevitable.
Growing up is optional.
---
Level 3 dot.orger

Posts: 1283
Joined: Fri Feb 02, 2007 8:54 pm
Location: Brisbane Australia
Someone get one of his missus burying her head in the scarf as well, these are Rangers legends
---
dot.org legend

Posts: 10352
Joined: Mon Feb 05, 2007 12:45 pm
That's quality
Are headphones getting bigger, or are idiots getting smaller ?
---
dot.org vip

Posts: 21499
Joined: Sat Feb 03, 2007 7:17 pm
Location: Banbury, Oxon.
Would one of JT as a full kit wanker fit in there?
It's not the despair that will kill you, it's the hope.
---
dot.org legend

Posts: 16087
Joined: Mon Apr 16, 2007 5:35 pm
Location: Isle of Wight
Contact:
Honestly hilarious...
Isle Of Wight R'ssssssssss
---