Moderators: nige101uk, willesdenr, qprdotorgadmin, ZENITH R, Virginia_R
dot.org player kit 2007

Posts: 13497
Joined: Thu Feb 01, 2007 5:21 pm
Location: Just over the border...
---
Level 4 dot.orger

Posts: 3881
Joined: Tue Jul 28, 2009 10:34 am
Location: New York City
Good read, i doubt it will change his detractor's minds but i think it's an honest piece and i like what he's been part of here. I suspect the timing is deliberate with the sale of Freeman and Smith etc but still seems a genuine piece. (Hypocritically, I'm still glad he didn't bring in Sherwood.)
---
Level 5 dot.orger

Posts: 6580
Joined: Fri Jan 18, 2008 12:20 am
Location: Exeter
Think he is much maligned - maybe needs a stronger voice with the owners but can think of alot worse incumbents for the role.

Has the best interests of the club at heart and gets the job of balancing the books with Hoos.

Have a positive feel for Mark Warburton but there again, I was saying give Mark Hughes more time ....
---
Level 3 dot.orger

Posts: 1882
Joined: Sun Feb 04, 2007 11:09 pm
Location: Hertfordshire
Sums up my thoughts as well. But it is appropriate for the club to explain the situation particularly about Smith. I could have stomached Sherwood. £68m
---
Level 4 dot.orger

Posts: 3608
Joined: Fri Feb 02, 2007 5:06 pm
Location: Wimbledon
Contact:
I think he has done well the last two seasons but my eyebrows have been well and truly raised by this summer's transfer activity and I am very worried that our previous good work in the market might be wiped out by this summer's activity I would have liked to have heard from him about the work that went into the Warburton signings.
Come on you Sooopa ........
---
Level 3 dot.orger

Posts: 1542
Joined: Sat Feb 03, 2007 6:25 pm
Location: Plymouth, Devon
It hurts to say this because I like Les a lot, but, when I read that, I could not help but conclude that he is close to the departure lounge. We have a manager (who may well turn out to be very good for us) who appears to have taken the lead on the signings and a Director of Football who appears to have overseen the departures. The scouting set-up rarely gets a mention. I hope very much that it all works out, but, as far as Les is concerned, I am worried.
It's simple. Score more goals than they do.
---
Level 3 dot.orger

Posts: 1272
Joined: Sun Feb 04, 2007 6:11 pm
I do concur with a lot Les says. Damned by some if his does and damned if he doesn't. I think he is doing an ok job. Lee Hoos never gets any stick from the fans but LF and TF certainly do.

I do think the club is being run correctly now and LF is a big part of that. But sadly it means its unlikely we'll be a top 6 club for a long time. But with the right coaching this group of youngsters could be the next big thing for QPR and take us back to where I believe we belong.

I for one am behind Sir Les and will always back the club to be as successful as it can
---
Level 5 dot.orger

Posts: 5450
Joined: Sat Jan 03, 2009 9:19 pm
I was one of the most vocal critics of Les when he came on board and have been ever since ....

but whatever the reasons for his appointment, he has overseen the most traumatic couple of seasons where a fool and his money (and a lot of ours) has been parted....

He's done a fine job considering the board room meddling

Just let's not praise the fool as well for the
slow turning round of the tanker called QPR.....
2019/2020.... Keep Calm, no matter the season, we'll follow our team.....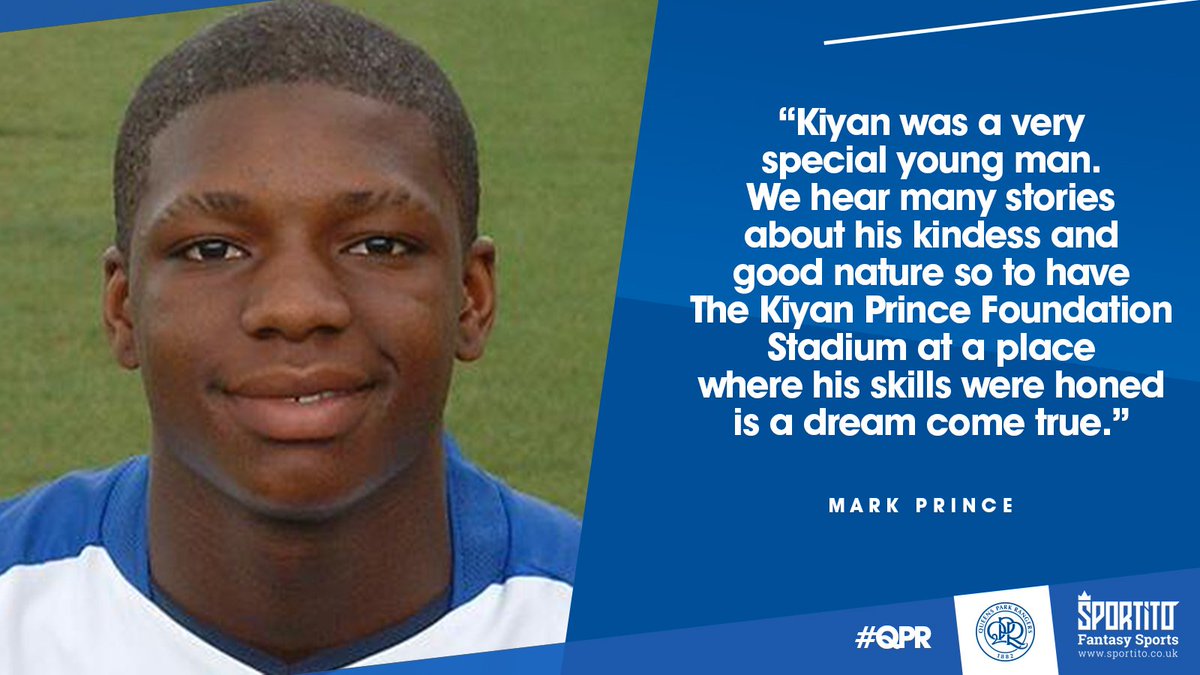 ---